Track Your Agency and Compliance Notices with Our Free Spreadsheet Template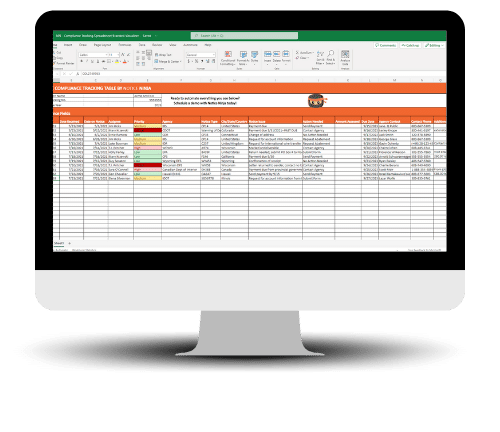 Tracking tax, compliance, and other agency notices requires a lot of manual setup and accountability to avoid losing or misplacing them. This free spreadsheet template covers all of the most common fields you'll need for tracking these notices, including:
Notice ID

Associated agencies

Actions needed

Agency contacts

And more!
Download this free resource and take the first steps toward reducing your notice backlog today!
More About This Template:
While using digital notice tools like NOTICENINJA is the easiest way to stay on top of agency compliance and tax notices, eliminate data entry, and save your business time and labor costs, it helps to have a standardized way of handling them.
This spreadsheet from our seasoned tax ninjas comes with 15 of the most common fields you'll need for handling any type of agency notice. See a demonstration of some of its capabilities through the video below!